Perceptions and Preparedness of Healthcare Workers regarding local infection prevention and control procedures for COVID-19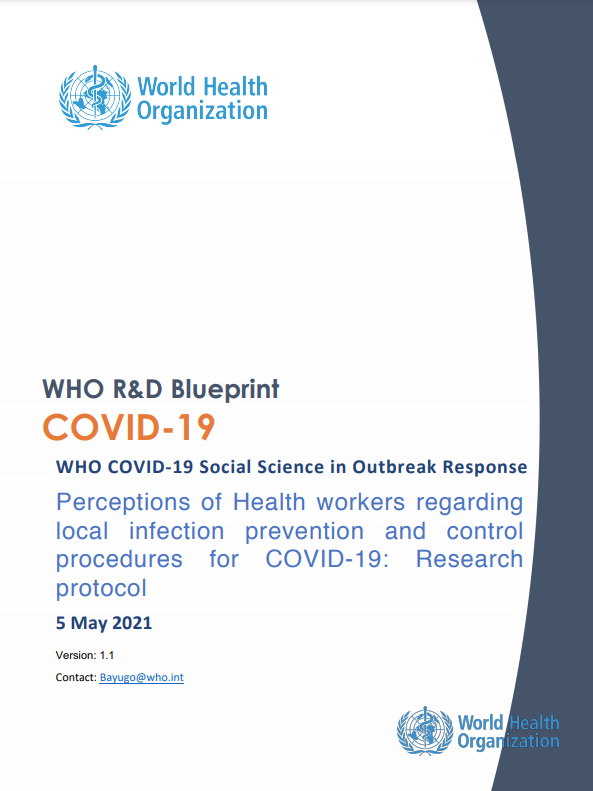 As the COVID-19 pandemic progresses, there is increasing pressure on healthcare workers to provide care in epidemic conditions, across different countries and clinical settings. To identify immediate areas of concern that need to be addressed, we need to understand how healthcare workers feel in delivering effective infection prevention procedures and the challenges they face when managing patients in their workplace during the COVID-19 pandemic.
The Healthcare Workers (HCW) Survey is a four-country ALERRT iteration of the global WHO research protocol to report on the perceptions of Healthcare Workers during the pandemic. To date, four teams from across the ALERRT Network in Ghana, Cameroon, Senegal and Uganda have implemented this study. However, further research groups in Centres across Nigeria and Malawi are also engaged in this effort and may jointly report on the outcomes as a collective.
Each ALERRT team used the WHO template protocol and adapted it to meet the needs and context-specific nature of their countries, both in terms of health systems and local languages. A selection of questions designed and included as part of the survey sought to explore the respondent's personal COVID-19 experiences. This may have a bearing on the responses which will be incorporated into the analysis.
The information collected through this study will help improve preparedness to prevent healthcare workers from becoming ill, and to effectively prevent the spread of COVID-19.
The WHO "Perceptions of Healthcare Workers regarding local infection prevention and control procedures for COVID-19: Research protocol" was developed for the World Health Organisation COVID-19 Research Roadmap as a joint initiative between the social science and infection prevention and control working groups.
It is open-access and available on the WHO website.
Specifically, the survey seeks to explore opinions, past experience(s), and current practices regarding local infection prevention and control procedures for COVID-19. The study invited participation from healthcare professionals providing direct clinical care to patients including, but not limited to medical doctors, nurses, nursing assistants. Other respondent added were allied health professionals, students and other roles with direct patient care. The survey was designed for electronic data capture using tablet devices.
Ethical approvals for this study have been obtained from the Ethics Review Committees of the World Health Organization and relevant local ethical review boards.
The ALERRT Healthcare Workers Survey country teams completed data collection in 2020 and will publish results in 2021. The study teams from across the participating sites were able to achieve the following uptake.
| | |
| --- | --- |
| Country | Total responses to HCWS |
| Cameroon | 2,653 |
| Ghana | 3,724 |
| Senegal | 793 |
| Uganda | 1,028 |
Data accurate as of June 2021.